Tartan plaids are about as classic as they come and this time of year is definitely when we start to re-embrace them. As much as I love the classic red patterns, my favorite has to be the Black Watch Tartan with it's Black, Hunter Green, and Navy combination.
For apparel, I think this combo is the easiest to integrate into our wardrobes from top to bottom since it has so many neutral qualities. Whether you pair it with denim for a casual look or with black or navy for a work look you will always look stylish and original.
Today I have selected items that I would love to have and think that they would add flair to anyone's style.
For Her
This blazer from J.Crew is smart and stylish and looks great with denim. Of course, this one is so popular, they are sold out, but I found something similar here from Vineyard Vines.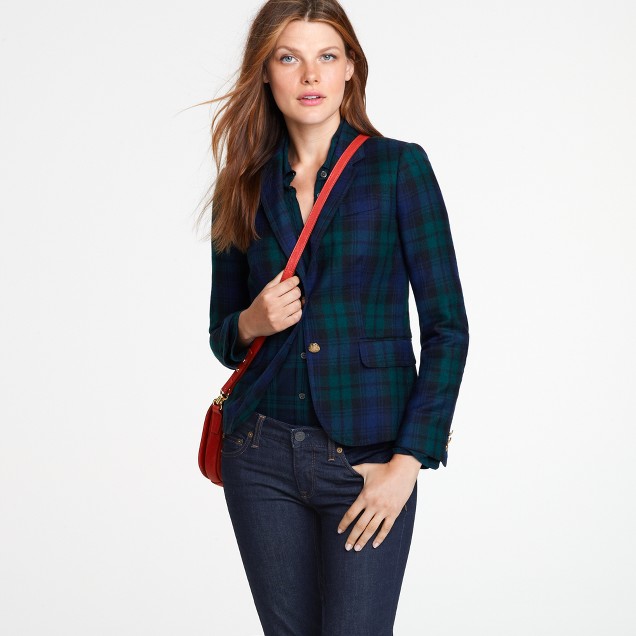 Source: J.Crew
I love this pair of slim trousers from Brooks Brothers. They are only $128.00 for this classic style. For a bit more money, you can find a pair from Pendleton at Zappos here. What would be even better would be a wide leg pair of trousers with cuffs! If you can find some, tell me where ASAP!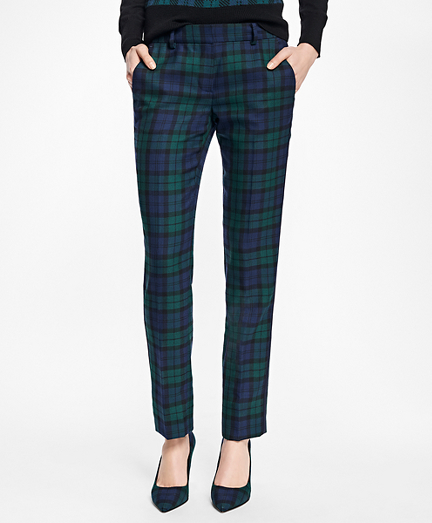 Source: Brooks Brothers
Did you spot those shoes above? I would love to rock these heels! They are also available at Brooks Brothers.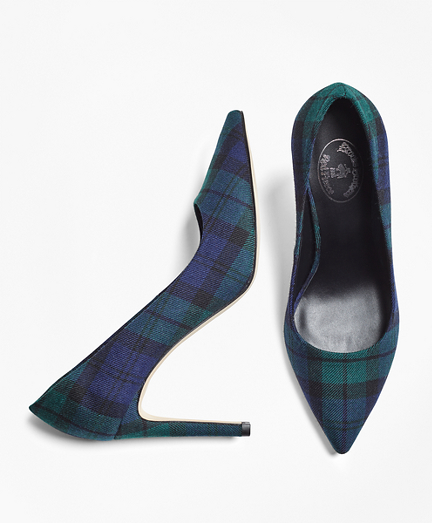 Source: Brooks Brothers
For Him
You pretty much can't go wrong with a classic oxford button up shirt.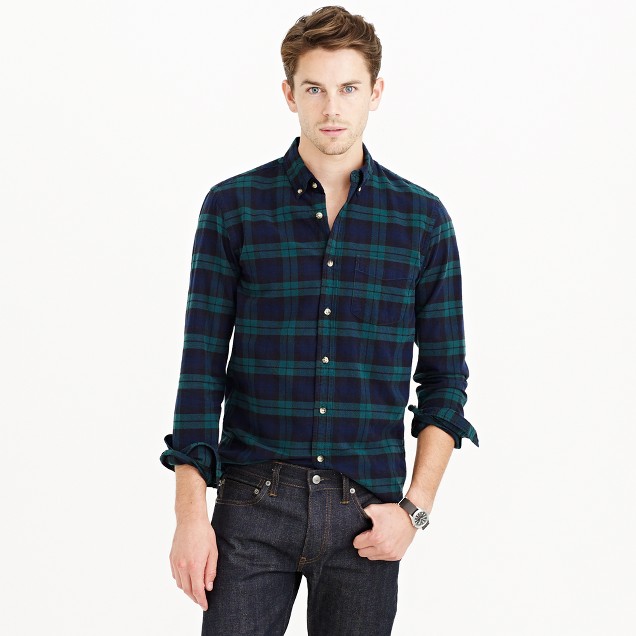 Source: J.Crew
How could I not include a classic cap in this plaid?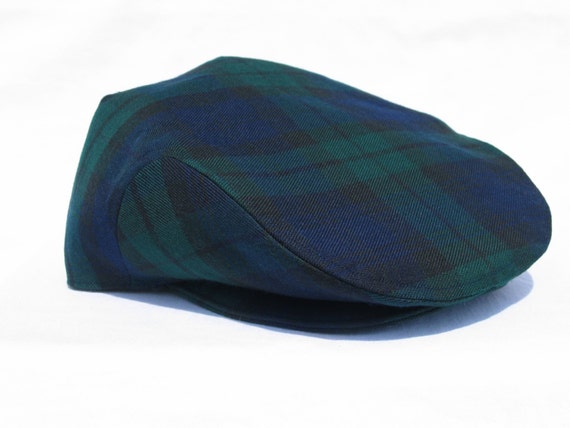 Source: Etsy
A scarf is definitely a necessary accessory in Black Watch Tartan, and it's really not just for him…go ahead and borrow it for yourself!
Source: Bloomingdales
Fun Accessories
I'm sure this stylish flask in tartan will come in handy this Winter. This is a great gift for your favorite guy.
Source: Funky Gifts
In this day and age, you can't highlight a pattern without including a cover for your Smart Phone. Here's one for iPhone 6 (also available in other models).
Source: Zazzle
Remember this line of luggage that Ralph Lauren had back in the 1980s? It's still a classic and you can find them on Etsy and Ebay in great condition.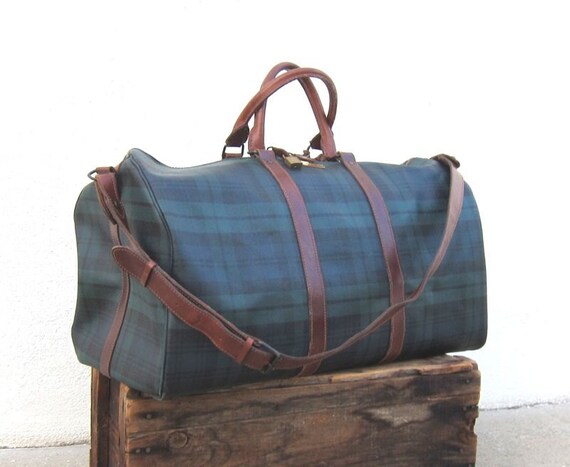 Source: Etsy
For your Pooch
I couldn't leave out man's best friend, he or she can probably sport this plaid better than most of us!
Source: Dugz
Source: The Artful Canine
Source: Scot Meacham Wood Home
Just Plaid Fun
How fun would it be to set a table with these plates?
Source: Zazzle
This Bella Bear in her Black Watch Tartan finery is just adorable. Any little girl would love to have her sitting with her other tea party friends.
Source: The Kilt Store
Now that I am officially going mad for plaid (I know, but I had to say it somewhere), I hope you are too and will add some of these items to your holiday want or shopping lists.
Until next time, keep Living Life Styled!